The Ultimate Guide to Installing Fiber-Optic Internet in Your Home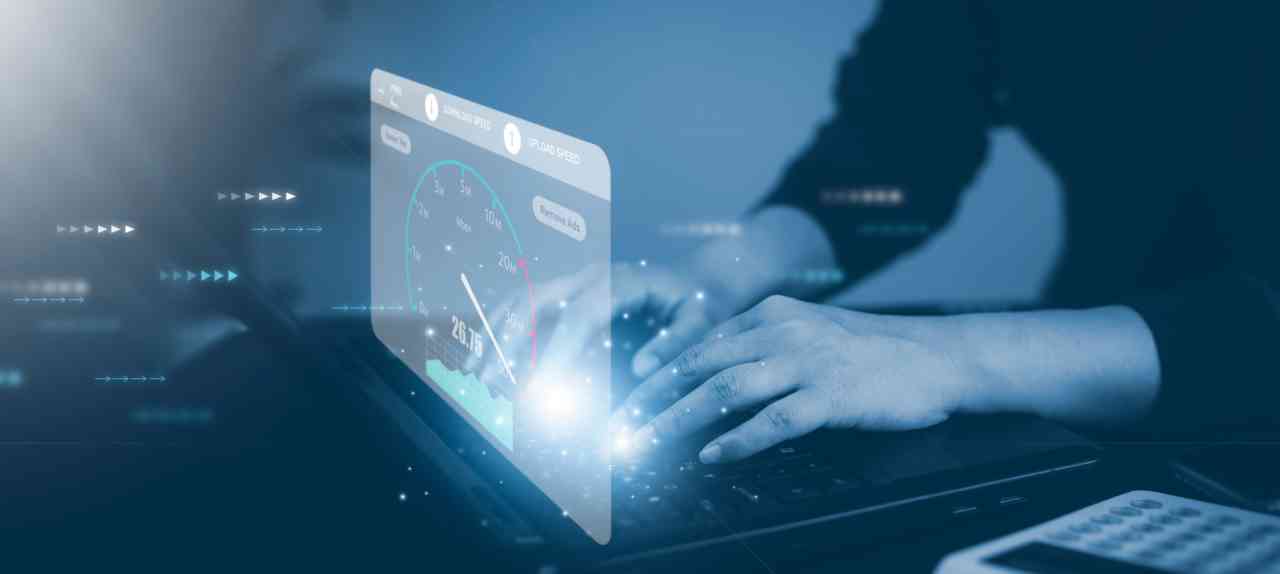 Fiber-optic internet has become the golden standard of Internet access. With high-speed connectivity, greater bandwidth, and reliability, it's no surprise that more Washington County residents are installing fiber internet in their homes. If you're yet to make this move but want to utilize this groundbreaking technology, look no further than Antietam Broadband. We are dedicated to ensuring optimum optical fiber Internet use with our world-class products and exemplary services that meet your unique needs.
So, how is fiber optic internet installed? In this guide, we'll show you how to take the first step into the world of fiber-optic internet.

What Is Fiber Optic Internet?
Fiber optic Internet is a type of broadband connection that uses fiber-optic cables to deliver high-speed Internet. These wires are made from incredibly thin glass fibers that transmit data as light pulses. Since each line contains multiple fiber-optic strands, information can travel at greater bandwidth and with the speed of light, giving users more reliability and less buffering. Fiber-optic internet connection is usually dedicated and promises to deliver unbeatable internet with outstanding performance.
Benefits of Fiber Optic Internet
Fiber optic internet connection has become prevalent due to its numerous benefits to meet the ever-increasing needs in this fast-growing technological era. Here are some benefits you'll enjoy after a fiber optic installation.
Lightning-Fast Speeds

A fiber internet cable uses cutting-edge technology to deliver the fastest internet speeds. You can get speeds of over 1Gbps, something which no other technology can achieve. Therefore, you can stream high-definition videos, hold video conferences, or play online games without lagging.
Symmetrical Speeds
Fiber-optic internet can also provide symmetrical speeds, allowing users to get identical upload and download speeds.
Reliable Performance
Another significant benefit of fiber-optic internet is its unmatched reliability. Fiber optic cables are immune to interferences such as electromagnetic interferences, allowing them to deliver more consistent high-speed signals. Therefore, you'll enjoy a more consistent and reliable internet connection without experiencing degradation.
Scalability
Due to the increased speed and capacity capabilities, fiber-optic internet can accommodate long-term growth. Therefore, you can scale up without much hassle as your needs grow and the amount of internet traffic increases.
Prepare Your Home for Fiber-Optic Internet Installation
Fiber optic installation is a tricky process that requires the experience of a professional. Therefore, choose a reputable provider like Antietam if you would like to reliably and effectively switch to fiber internet. Our professional installers can ensure a smooth installation process, compliance with regulation standards, and utmost safety.
Our technicians will first identify underground utilities such as gas and mark them with different color flags. We'll begin the construction process after all utilities are marked and the construction route is identified. We will use a boring machine to drill the ground at a low angle and make a path for the fiber internet cable. The conduit which has the fiber-optic cabling is then pulled back through the hole, and a fiber-optic line is buried in your home at no additional cost.
Each end of the fiber is spliced together from your home to a vault and then to a node. This allows continuous connection on our fiber network. After building the network, we test the connection to ensure high performance before discussing your service options. We'll then send a skilled installation technician to equip your home with state-of-the-art equipment and guide you on using our services.
Learn more about the construction process here.
Join the Fiber Revolution: Upgrade to Antietam Broadband's Lightning-Fast Fiber-optic Internet
Fiber-optic networks are expanding all across Washington County, MD. With fiber optic internet, you'll now have access to the most reliable internet connection with higher speeds and more consistency. However, installing fiber internet cables requires planning and a commitment to safety to succeed. Here at Antietam Broadband, we make it easy! Contact us today to bring lightning-fast fiber-optic internet to your home without much hassle.