World Telecommunications Day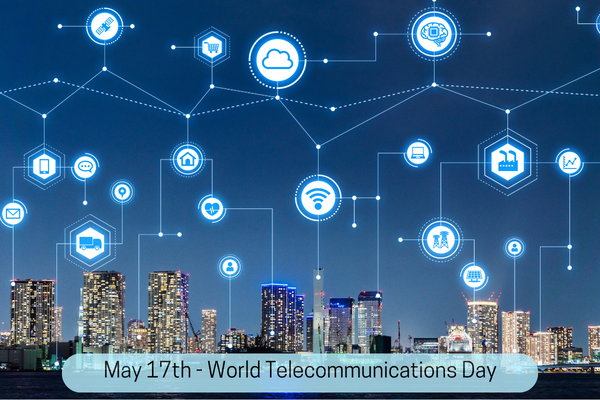 World Telecommunications Day celebrates the constant evolution of one of the most important factors of our lives: communication. The main goal of World Telecommunications Day is to highlight the importance of communication and how information travels across the world. It has been celebrated annually on May 17th since 1969!
It also aims to increase awareness of how crucial communication is in our lives, and stimulate the development of technologies in the field.
Here are some fun facts about telecommunications in our World:
The first text message that was ever sent was by Neil Papworth. It was a festive one as well, stating "Merry Christmas"
The first-ever VoIP, Voice over Internet Protocol, was made in December 1974
The most common use of mobile phones is to check the time
Telephone wires have been ranked based on how tasty mice find them; the tastier the telephone wire, the less likely it was used
The Nokia tone for getting an SMS text message is actually Morse code for SMS
It took around one year to connect the first phone line between San Francisco and New York
The telephone is the most profitable invention in the history of the United States
One million threads of fiber optic cable can fit in a ½" diameter tube
How will you celebrate this day? So many ways we communicate in our day to day lives, from a Zoom call, text message, or phone call (yes, some people still call one another), we owe to the scientists and world leaders in the telecommunications and technology industry. Next time you chat or text with someone, you may find yourself with a new appreciation for the different technologies we can use today.
Learn more at: UN - World Telecommunication and Information
Interested in home phone? Learn more at Antietam Home Phone.