Important Information Below About Your MYACTV.NET Email Account
If you are one of our many customers who use our MyACTV.net email with your Internet service, please read our update below regarding your password.
Zoho, our email service partner, has notified us of a security enhancement for customers using email applications on their mobile phones, computers, etc.
If you use one of the many POP/IMAP email apps (such as Outlook, Thunderbird, or Apple Mail) to receive your MyACTV.net emails on your mobile phone, computer, etc., you must generate a password through Zoho to verify your identity. You must only do this one time for each app or device you use, or again if you change email apps or devices.
Please use the simple step-by-step instructions below to complete this process before January 23, 2023 to continue receiving MyACTV.net email delivery to your email app.
Our Technical Support Team is available 24/7 should you have any questions or need assistance. Visit our Live Chat or call us at 301-797-5000.
How to Generate Specific Passwords for Email Apps
STEP 1:
Using a PC, log into your myactv.net email via the "Check Your Email" link under Customer Resources at MyACTV.net.

STEP 2:
Select the profile icon in the top right corner.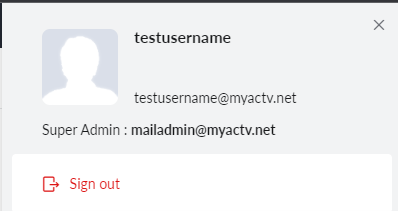 Step 3:
Click the Picture icon: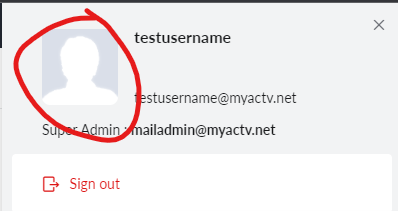 This will bring you to the Zoho accounts profile page:

STEP 4:
Select "security"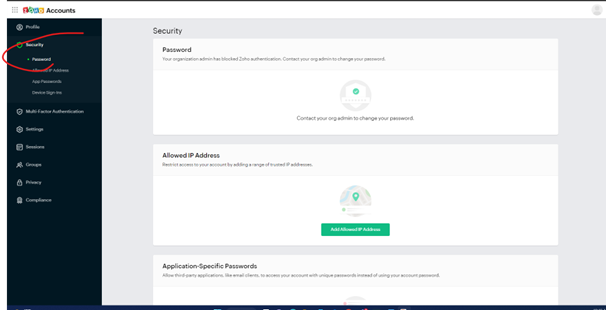 STEP 5:
Scroll down to "application-specific passwords"

STEP 6:
Click generate new password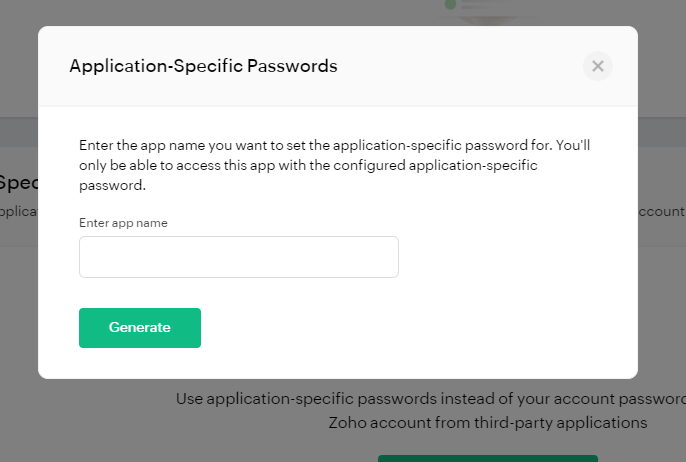 STEP 7:
Enter application or device name (for example, "Outlook" or "iPhone")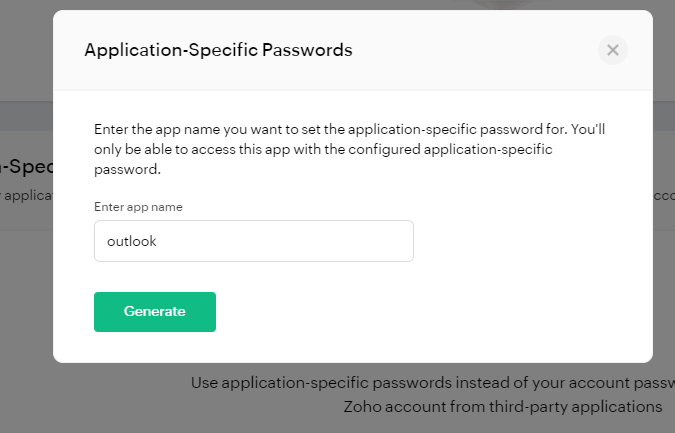 STEP 8:
Select "generate"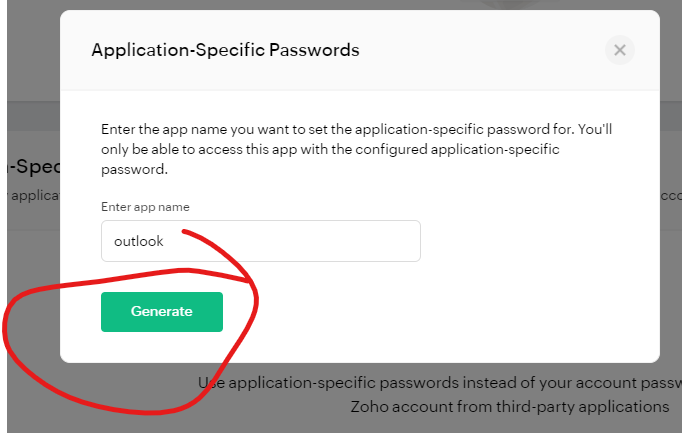 If you receive this error message: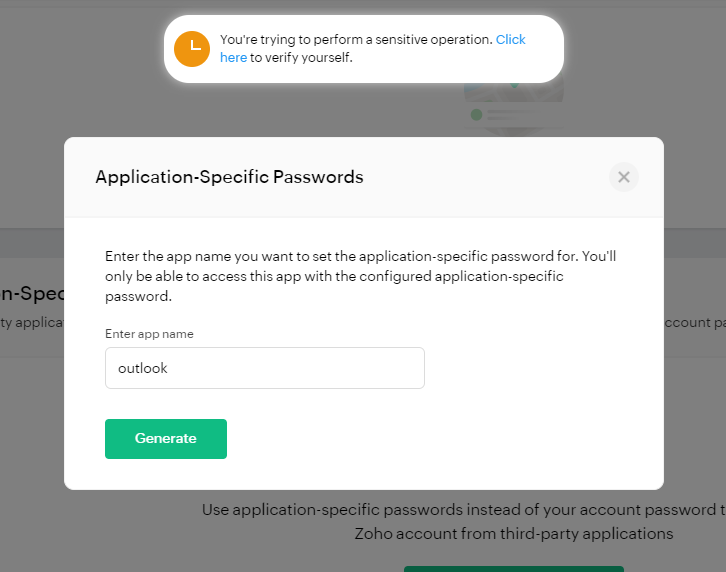 Click the verification link:

Which will take you to a page like this: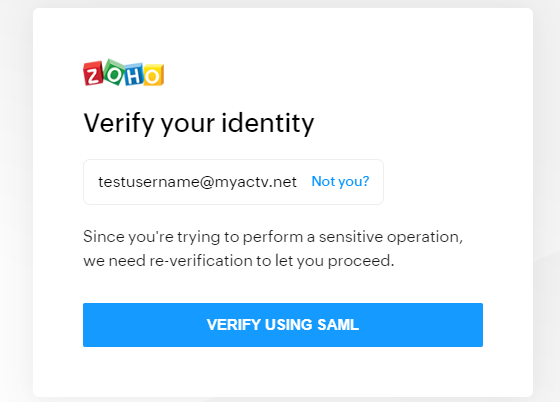 By clicking "Verify using SAML", you will be taken back to the log-in page to sign in once more: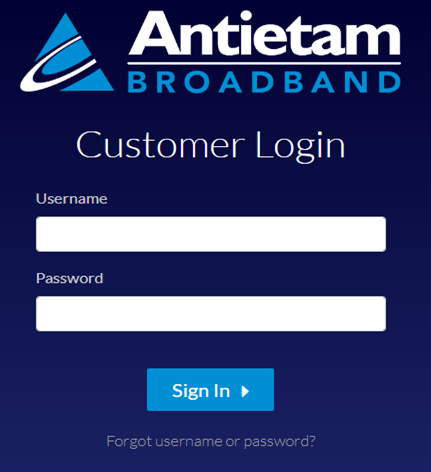 This will open up a new window for the Zoho accounts profile page. Close the new window. Go back to your previous page and click "generate":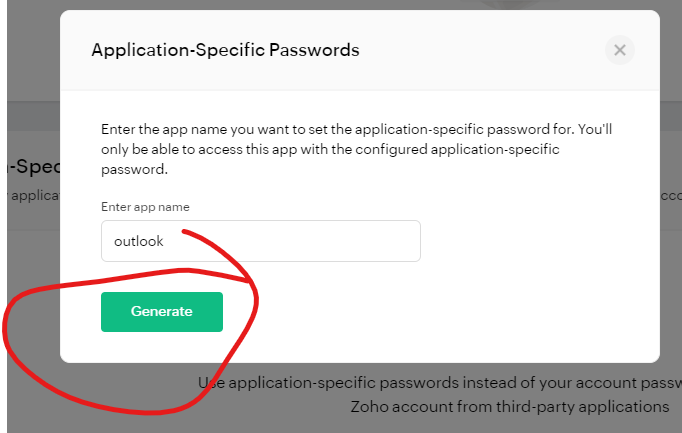 STEP 9:
The new app specific password will be generated by Zoho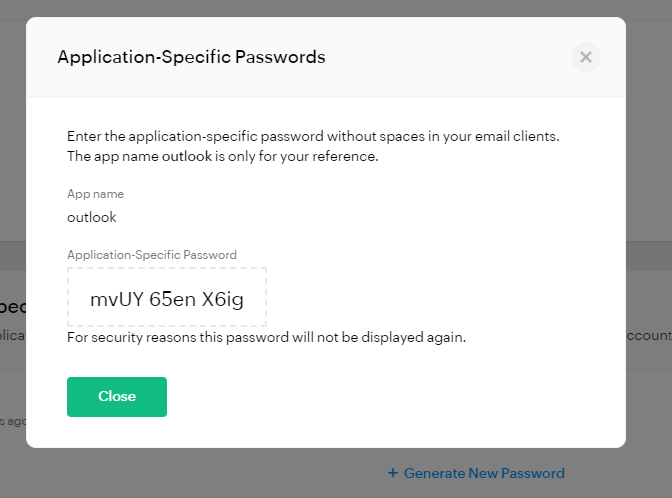 IMPORTANT: Please note this password including CAPS but no spaces. THIS IS VERY IMPORTANT! Once you click "close" you cannot see this password again and will have to create a new one if needed.
STEP 10:
Once the password generation is completed, navigate into the settings of your email app (for example, "Outlook") and update the password to the new one generated by Zoho for your emails to start populating again.